Trust.
It's everything that matters to a homeowner when it comes to selecting an insulation contractor. It's why referrals are our #1 source of new business.
Why Upgrade?
"*" indicates required fields
Can't wait? Call us at (217) 787-9388.
Now is the right time for an EnergySave Upgrade

™

from Prairie Insulation
With today's skyrocketing energy costs, reinsulating your home can quickly pay for itself. And, with a new federal tax credit, up to $1,200 annually (learn more), you'll further accelerate financial returns on your EnergySave Upgrade investment.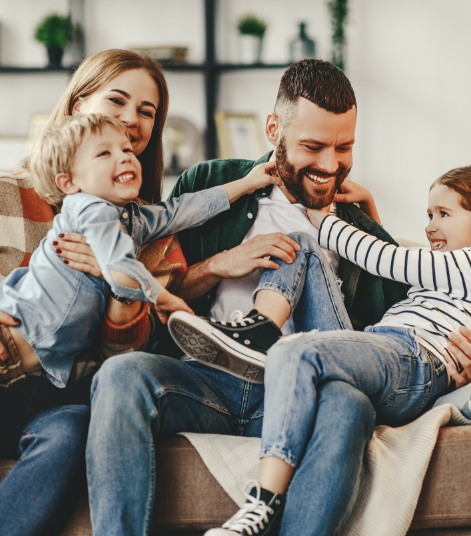 Benefits of Upgrading
Your Home's Insulation
With an EnergySave Upgrade, you reduce noise levels, save energy, enhance the comfort of your home, and lower your energy bills compared to what you would have spent without upgrading.
Reduce noise
Enhance comfort
Save energy
Lower bills
Upgrade and Receive a Generous Federal Tax Rebate
Section 25C Energy Efficient Home Improvement Credit (EEHIC) gives homeowners a federal income tax rebate on investments that improve a home's energy efficiency, like insulation upgrades. Upon completion of your upgrade, Prairie will provide you with a tax credit certificate to include with your tax records.
EEHIC Quick Facts
Federally funded through December 31, 2032
Homeowners can claim up to 30% or $1,200 on the cost of eligible insulation products when filing their year-end federal taxes
Tax rebate can be claimed in subsequent years for any additional energy saving upgrades made
Can be applied to various types of bulk insulation, including batts, rolls, blow-in fibers, cellulose, and spray-foam insulation
Now, for a limited time, receive $100 off installation costs
Offer applies to residential installation cost only. Offer may end at any time. No coupon necessary. You will see a $100 reduction on installation cost on your estimate.
Contact Us Today for Your Free Inspection and Estimate
A Prairie Insulation pro will:
Come to your home at a time convenient for you
Perform a comprehensive insulation inspection
Develop a custom EnergySave Upgrade proposal
Provide you with a free estimate
Answer any questions you may have
Get Free Estimate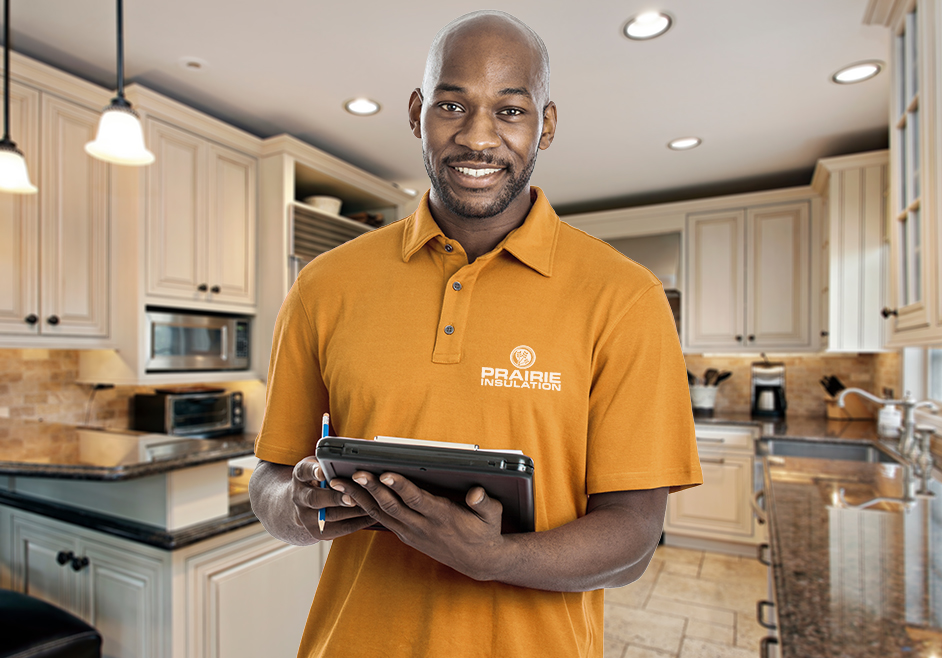 Here's What to Expect With Your EnergySave Upgrade.
Financing now available!
Get the insulation you need today with special financing offers now available to Prairie customers through the Wells Fargo Homeproject financial plan. Application is simple and takes only minutes.
Contact your local Prairie Insulation rep for more information about financing options today!
Contact Us
Applications for Upgrading Your Home's Energy Performance
Old Insulation Removal and Replacement
Blown Attic Insulation
Attic Air Sealing
Rim Joist Treatment
Insulation for Basement Finishing
Crawl Space Encapsulation
Drill and Fill Insulating
Attic Access Covering
Eave Ventilation Repair
HVAC Line Encapsulation
Why Homeowners Trust Prairie
Expertise
Owens Corning® Certified Energy Expert®
Highly knowledgeable in codes, materials, methods, and energy credits
Proven track-record for tackling complex insulation challenges
Responsiveness
Prompt inspection and estimate turnaround
Available crews ready to get your EnergySave Upgrade done
Installation according to your schedule
Quality
Highly experienced crews with best-in-class product, insulation, and safety training
Committed to world-class service and workmanship
Fully insured
White-glove installation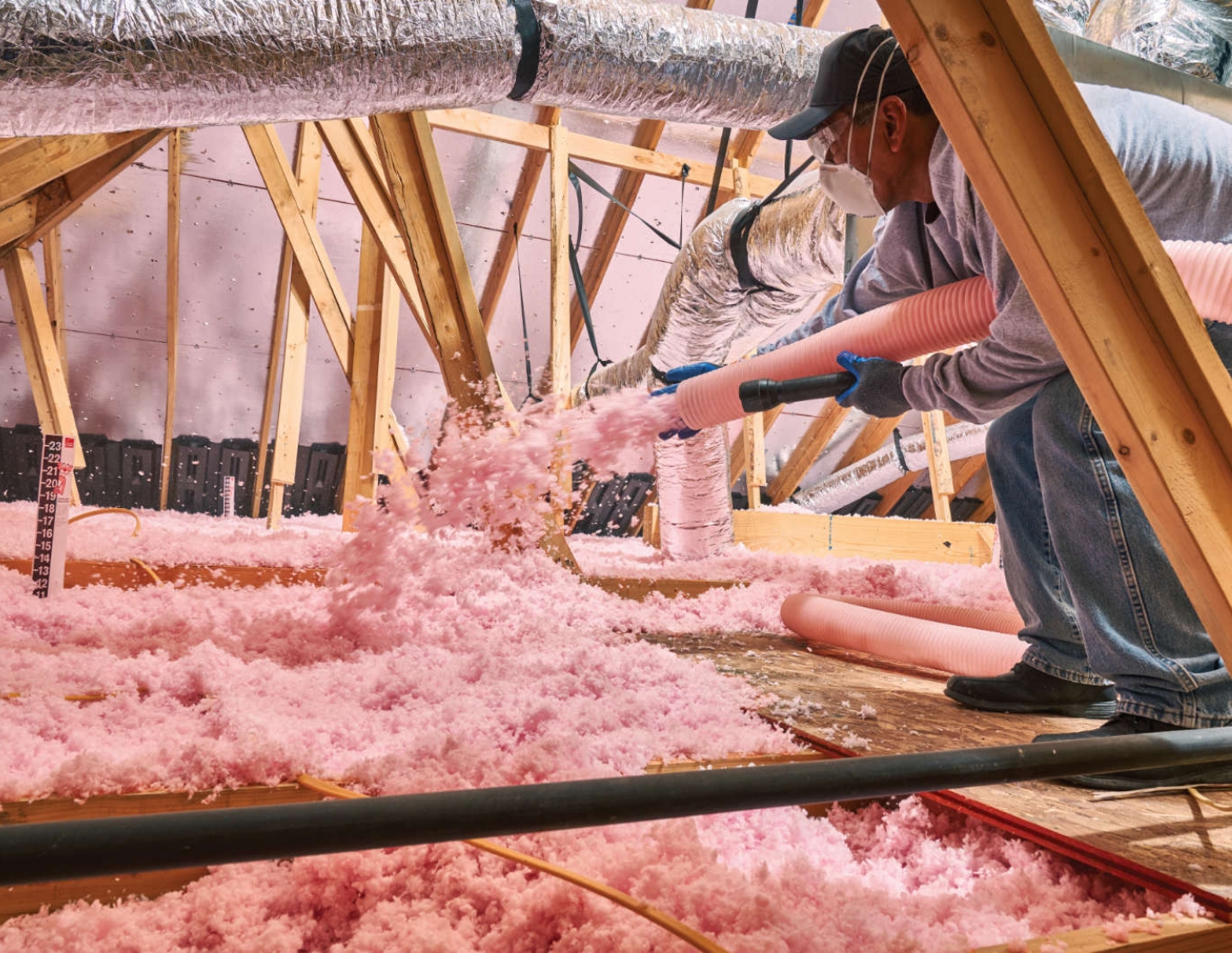 Proper Insulation is Critical for Your Home
Proper insulation promotes ongoing energy savings, reduced noise levels, and a healthier environment. Insulation boosts energy performance, maintaining warmer temperatures during cold winters and cooler temperatures during warm, humid summers. Saving energy through proper home insulation also means lower energy bills and less wear and tear on HVAC equipment for greater long-term overall comfort. We are committed to serving you with high-quality energy-saving solutions.
Get Peace of Mind with Prairie
Prairie is an Owens Corning® Certified Energy Expert® and that makes a difference you'll feel every day. We install proven solutions to help make your home comfortable, quiet, and energy smart. Homeowners enjoy these advantages of choosing a Certified Energy Expert®:
Extensive industry training on how to deliver high-performance insulating solutions
Dependable, innovative products from Owens Corning, the #1 most trusted insulation brand*
Carry all required state and local licenses
Good standing with the Better Business Bureau
*Source: Home Innovation Research Labs Builder Panel, April 2019.
Our Insulation Solutions
Fiberglass
Prairie Insulation offers a complete line of batt, roll, and loosefill insulation products. The most widely used insulation type, fiberglass is composed primarily of natural ingredients such as sand and recycled glass.
Fiberglass Benefits
Excellent thermal and acoustical performance
Cost effective and easy to install
Non-corrosive and non-combustible
Does not require wet adhesives or fire retardant chemicals
Will not absorb moisture or support mold growth
Will not settle, rot or deteriorate with age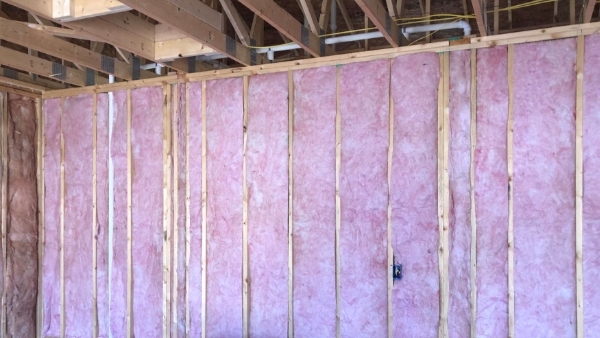 Batt & Roll
Fiberglass batt and roll insulation is a popular choice for floors, crawlspaces and ceilings. It is easy to customize and install and can be used in conjunction with other products. This versatile and durable insulation type is a cost-effective solution for both new constructions and retrofit projects.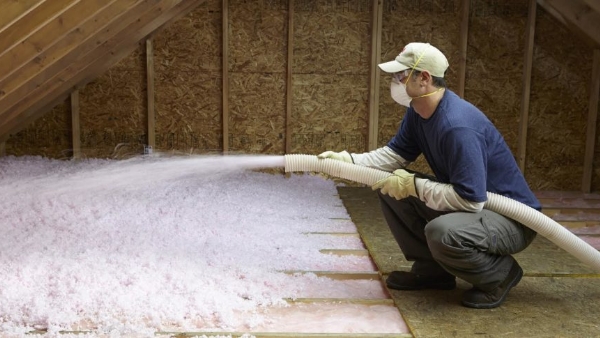 Loosefill
Fiberglass loosefill insulation offers exceptional performance for air infiltration control and thermal protection. It is typically used in attics, walls, floors and cathedral ceilings. Our fiberglass insulation is a formaldehyde-free product.
Watch Fiberglass Insulation Video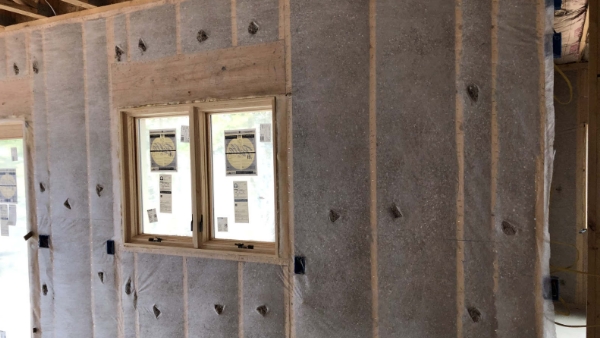 Cellulose
Spray-applied cellulose fits snugly in wall cavities, limiting inefficient air pockets. It acts as a noise reducer and is resistant to mold, moisture, insect infestation and fire. Wet-spray cellulose uses a unique system that combines dry, loose cellulose insulation with water, which adheres to the wall cavity. The sprayed insulation forms full cavities, reducing air infiltration. Cellulose is made from recycled newsprint and paper and is treated with non-toxic fire retardants.
Watch Cellulose Insulation Video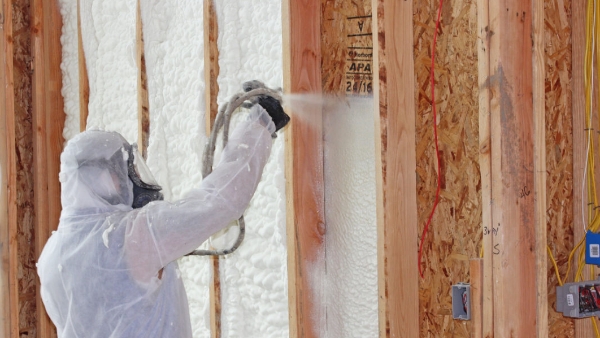 Spray Foam
By creating a tight seal, spray foam insulation prevents air leaks, which can account for a major portion of a building's energy loss. During the application process, spray foam is applied as a liquid and quickly expands to fill the space between cavities. It is typically used in attics, walls, crawl spaces, and pole barns.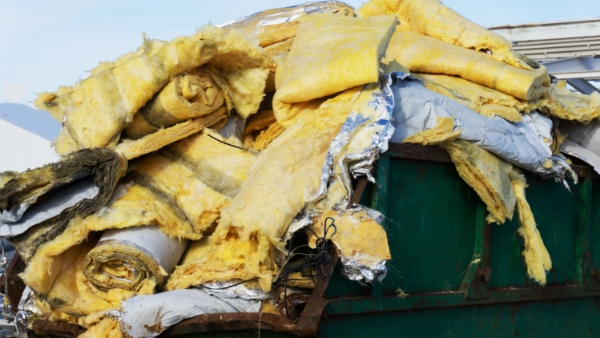 Insulation Removal
If your current insulation has been compromised by the elements or unwelcome pests, we can remove it and replace it with a better product. The process is quick and easy and can typically be completed in one day.